Thank you once again for a beautiful wedding service. It was wonderful. Kind Regards, Donna and Scruffy.
Thank you so much for being our Wedding Celebrant and making our Wedding so special. Kind Regards, Maggie and Gary.
Thank you again for making our day so perfect. You must be busy because oops... thats our fault for spreading the word! Craig and Eileen.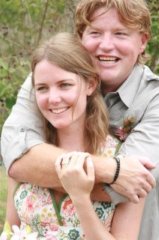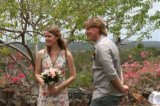 Eileen and Craig's Wedding at Mt Kanigan, December 2009
Melina and Earls Wedding at home in Gympie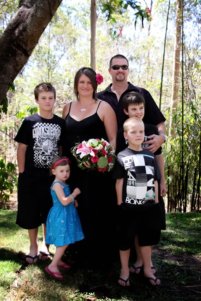 I just wanted to say thank you for making our wedding day so perfect! You put Earl at ease and i will be recommending you to anyone that i know that needs a celebrant, you are a lovely warm person and you are perfect for it! Kind Regards Melina and Earl
Alina and Serghei's Wedding at Bell's Bridge