For where your treasure is, there your heart will be also. Luke 12: 34
Courtney and Brandon Southside, Gympie.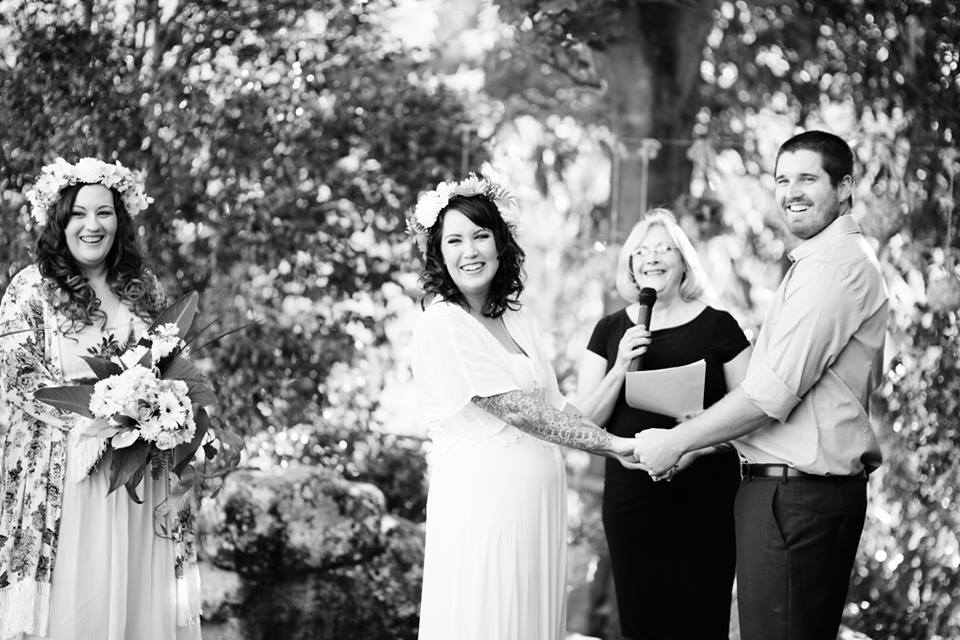 For your Special Day you receive a personalised Ceremony created especially for you.
Extensive selection of Verses and Vows to choose from.
All paperwork attended to and lodged with Births, Deaths and Marriages.
A Certificate of Marriage (form 15) as Keepsake
A Copy of your Ceremony
PA System available to ensure that your guests have the pleasure of hearing your Ceremony
A signing table and chair if required.
Celebrant arriving 30 minutes before the Ceremony.
Unlimited email and phone calls to ensure your ceremony is perfect
Rehearsal if required
Services Available
Wedding Ceremonies local area Gympie $500.00, Rainbow Beach &Tin Can Bay $500.00, Noosa & Hervey Bay $560.00.
Commitment Ceremonies $300.00
Renewal of Vows $300.00
Baby Namings $250.00
All Ceremonies require a non-refundable booking fee of $150.00 to secure your Special day. The remainder of the fee to be paid 7 working days before the wedding date.
For an obligation free quote please contact Joanne by email joanne4563@hotmail.com
phone 0754 824145 or mobile 041 9655135
Look forward to hearing from you soon
Regards Joanne
We hope that their love shall ever be young; that they shall be able to always recover from times of despair. In this hope, may they keep the vows they have made on this day, in freedom, teaching each other who they are and who they are yet to be. Enabling them to know, in the fullness of being, that they are more than themselves, and more than each other. That, they are all of us, and that together, we share joyously the fruits of life on this earth, our home.